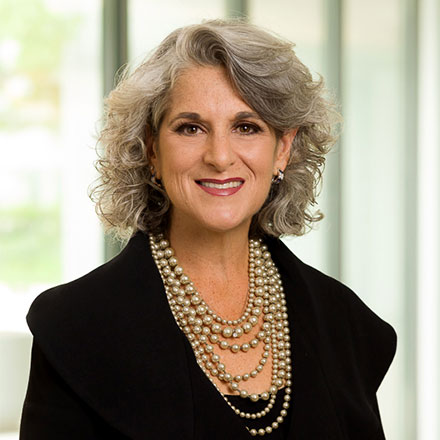 Amanda Trigg, who recently joined Cohn Lifland's Family Law practice as a partner, is recognized as a leader in the family law bar. She is a Fellow of the American Academy of Matrimonial Lawyers and a Past President of its New Jersey Chapter. Certified by the Supreme Court of New Jersey as a Matrimonial Law Attorney, Amanda has served as Chair of the Family Law Section of the New Jersey State Bar Association. Amanda has also been trained by the American Academy of Matrimonial Lawyers as a Matrimonial Law Arbitrator.
In 2018, Amanda was named the 2018 Hackensack Family Lawyer "Lawyer of the Year" by Best Lawyers. In 2019 she was awarded Bergen's Top Lawyers, (201) Magazine. Since 2007, Amanda has been named a New Jersey Super Lawyer. New Jersey Monthly selected Amanda as one of the Top 50 Women Lawyers in New Jersey, in all legal fields from 2008-2015, and as one of the Top 100 Lawyers in New Jersey, across all legal fields, from 2015-2018.
By giving educational seminars to lawyers and financial experts in New Jersey and nationally, on important family law issues like finding, valuing and dividing assets, alimony and child support, child custody, parenting time and other rights of husbands, wives, mothers, fathers and children, Amanda constantly enhances her experience and expertise. She keeps up-to-date on trends and changes in family law so that her clients can always be confident in following her advice and developing strong strategies with her to protect their children, their income, their assets and their futures
Amanda strives to help every client work with her to create a promising vision for their family. She builds a team with every client, guiding them through the complex and challenging process of protecting their family. Everyone needs different information that is specific to their situation, including support from the best appraisers, forensic accountants, tax advisors and other experts. Amanda works with every client to develop a personalized strategy to protect their interests and keep them in control of their lives.
Clients trust Amanda's experience and expertise, and they value the way she respects their concerns and priorities. She believes in the power of a well-organized, well-informed attorney/client team, and in helping every client reinvent their family life.
Certified Legal Specialties
Certified Matrimonial Law Attorney, Supreme Court of New Jersey
New Jersey
New York
Georgia
Emory University School of Law, Atlanta, Georgia
Brandeis University
Court Rules Editor, The Basic Guide to New Jersey Divorce, Vol. I & II, 2017
Author, "Home Sweet Home – or not? Real Estate and Family Law," New Jersey Law Journal, April 2017
Chair's Column, New Jersey Family Lawyer, Volume 36. "Parenting, Lawyering and, Perhaps, Preventing Domestic Violence," September 2015. "Who are the New Jersey Family Lawyers?" October 2015. "Rethinking Co-Parenting: My Brief Experiment," December 2015 "Time to make a move on Relocation," February 2016 "Love/Hate Relationship with Unpublished Opinions," April 2016. "Pope Francis, Saudi Arabia and Adjusting our Expectations," June 2016
"Initial Consults with Clients with Special Needs Children: The Good, The Bad, and the Unnecessary," Family Advocate, Winter 2020.
Moderator, "Family Law Certification Course," New Jersey Institute of Continuing Legal Education, in conjunction with the New Jersey Chapter of the American Academy of Matrimonial Lawyers, October 2017
Speaker, "Unique Families/ Unusual Parenting Plans," American Bar Association Family Law Section, October 2017
Speaker, "Which Way Do I Go? (Education and Family Law)," New Jersey Institute of Continuing Legal Education, May 2017
Moderator, "Domestic Violence," 2017 Family Law Symposium New Jersey Institute of Continuing Legal Education, January 2017
Moderator, "What every attorney should know about Family Law." New Jersey Institute of Continuing Legal Education, November 2016
Panelist, "Hot Tips in Family Law," New Jersey Institute for Continuing Legal Education, February 2005, September 2006, September 2007, October 2009, October 2010, October 2011, November 2012, November 2014, November 2016. Moderator: November 2013
Speaker, "LGBTQ Issues in Mediation." New Jersey Administrative Office of the Courts May 2016
Moderator, 2016 Family Law Symposium New Jersey Institute of Continuing Legal Education, January 2016
Speaker, "Cohabitation and Alimony" New Jersey Institute of Continuing Legal Education, January 2016
2018 Hackensack Family Lawyer "Lawyer of the Year," Best Lawyers
"Top 100 Lawyers in New Jersey," New Jersey Monthly, 2015-2018
"Top 50 Women Lawyers in New Jersey," New Jersey Monthly, 2013-2018
New Jersey Super Lawyer, 2007 – Present
Amicus Curiae Contribution Award, New Jersey State Bar Association, 2016
Legislative Recognition Award, New Jersey State Bar Association, 2013 and 2005
"40 Under 40," New Jersey Law Journal, recognized as one of "40 under 40" attorneys by the New Jersey Law Journal, 2009
Super Lawyers
Professional Associations and Memberships
Fellow, American Academy of Matrimonial Lawyers and New Jersey Chapter, 2006 to Present
Executive Committee, Family Law Section of the New Jersey State Bar Association, 2004 to Present
Fellow, International Academy of Matrimonial Lawyer and U.S. Chapter, 2015 to Present
Member, New Jersey Supreme Court Family Practice Committee, 2015 to 2017
Master, Matrimonial Lawyers' Alliance of New Jersey, 2017 to Present
New Jersey Family Lawyer, Editorial Board member, 2010 to Present