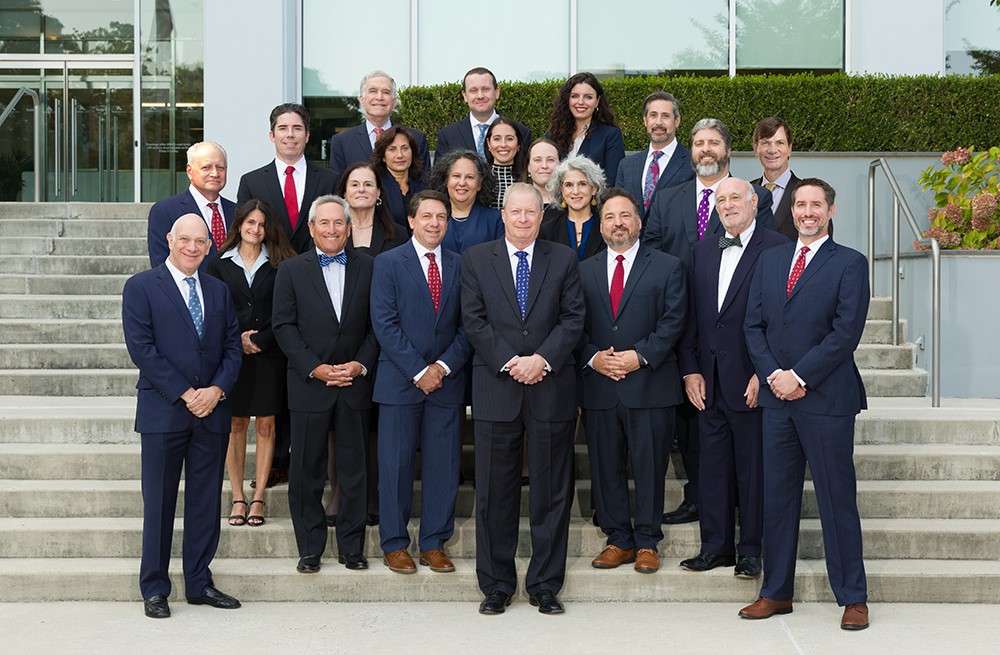 We are Cohn Lifland Pearlman Herrmann & Knopf LLP, one of the oldest and most highly respected law firms in Northern New Jersey. Our team of 26 lawyers is best known as litigators, but we also serve the business and real estate transactional needs of our clients. Our clients are from all over New Jersey and we have also earned a reputation for the highest quality legal services among national companies and other lawyers doing business in New Jersey.
Ours is a wide-ranging practice including family law, personal injury, medical malpractice, bankruptcy, employment, real estate and criminal cases, as well as complex commercial law, representing individuals and businesses. Our experienced litigators conduct trials and appear in state and federal courts, up to and including the Supreme Court of the United States.
While many of the clients we serve are local individuals and businesses, we also represent corporations from all parts of the United States and the world, regional companies, state and municipal government agencies, and public and private pension funds.
We at Cohn Lifland are frequently referred to as lawyers' lawyers – the lawyers that other lawyers go to – and we pride ourselves on the fact that many of the matters we work on are referred to us by other lawyers. We are consulted frequently by other members of the bar on litigation matters, often acting as co-counsel with firms both in New Jersey and nationally. We are recognized for handling unusually complex litigation matters. In fact, we have a track record of obtaining hundreds of millions of dollars in class action cases, as well as hundreds of millions of dollars for the State of New Jersey. We have served for years as Special Counsel to the Attorney General of the State of New Jersey representing the Department of Environmental Protection in cases involving natural resource damage and pollution, especially regarding ground water contamination clean-up.
Building on nearly 100 years of success, we at Cohn Lifland are prepared to address your needs – both personal and business – now and in the future. Please call us to find out how we can help you.