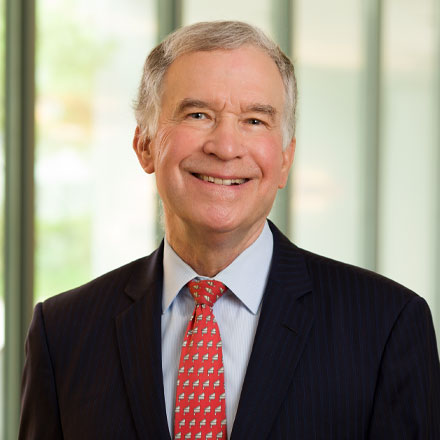 Joseph (Jay) B. Brown provides business counseling and advice to individuals and to large, medium and small companies, and represents them in the creation and formation of their businesses, in the preparation and review of various types of agreements ( including employment, shareholder and operating agreements), and in the purchase and sale of their businesses. In addition, Mr. Brown represents clients in land use matters before municipal planning and zoning boards.
Mr. Brown also engages in litigation in state and federal courts, and in various arbitration and mediation venues and settings. Although his litigation practice has encompassed many areas of the law, it primarily focuses on securities arbitration/litigation (representing investors against brokerage firms, brokers and financial advisors), estate disputes, will contests/disputes and business litigation (including breach of contracts, shareholder disputes, non-competition provisions, restrictive covenants, and injunctive and specific performance/enforcement of contracts relief).
Mr. Brown was included on (201) Magazine's list of Bergen County's "Top Lawyers" in 2015, 2016, 2017, 2018 and 2019, in Business, Corporate & Commercial, and Securities.
Business Litigation
Business Transactions
Estate and Probate Litigation
Investor Litigation/Arbitration
New Jersey
U.S. District Court District of New Jersey
U.S. Tax Court
Cornell Law School, Ithaca, New York
University of Rochester, Rochester, New York
(201) Magazine's list of Bergen County's "Top Lawyers" in 2015, 2016, 2017 and 2019, in Business, Corporate & Commercial, and Securities
Professional Associations and Memberships
Public Investors Arbitration Bar Association (PIABA), Member
New Jersey State Bar Association, Member, Present
Bergen County Bar Association, Member, Present