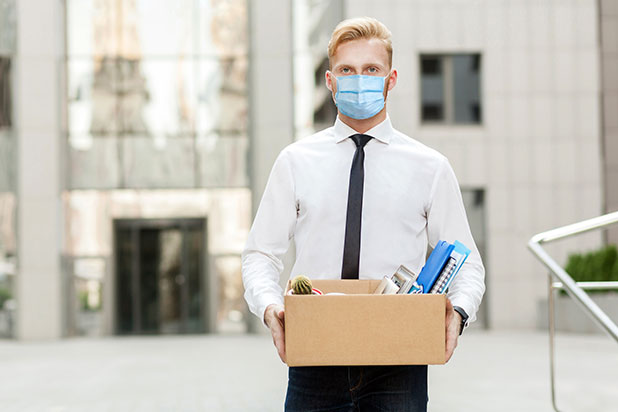 By Julie Kim
During this pandemic, many workers have lost their jobs, some employees have received severance pay while others have not. What happens to your alimony obligation? Does your severance go directly to your ex-spouse?
There is a misconception that loss of employment will immediately trigger a termination or modification in alimony. However, unemployment alone may not be enough, even during the COVID-19 crisis.
In general, in order to reduce or eliminate your alimony obligation, you must show the court that your circumstances have changed substantially since you agreed to or were ordered to pay. In New Jersey, your loss of employment can be viewed as changed circumstances to warrant a review of your alimony obligation. However, before running to the courthouse, it is important to note that "no application shall be filed with the Court until you have been unemployed, or have not been able to return to or attain employment at prior income levels, or both, for a period of 90 days." N.J.S.A. 2A:34-23.
In addition, under circumstances where the changed circumstances arise from the loss of employment, the length of time you have been involuntarily unemployed is not the only factor the court will consider. The Court will take into account any severance compensation or award you received when you lost your job. The severance pay may prevent you from immediately modifying your alimony obligation because, with such benefits, the court may believe that you still have the ability to support yourself and your ex-spouse.
The Court will also examine your documented efforts to obtain replacement employment or to pursue an alternative occupation and whether you are making a good faith effort to find remunerative employment at any level and in any field. In other words, don't be quick to discard copies of your job applications and correspondence with prospective employers because you may have to present them to the Court.
If you lost your job and contemplating an alimony modification, contact the experienced family law attorneys at Cohn Lifland Pearlman Herrmann & Knopf, LLP. We can help you understand your rights and obligations. We remain available to provide legal services to our community during this difficult time.
As our office is currently working remotely, please contact us by email or through our website www.njlawfirm.com.