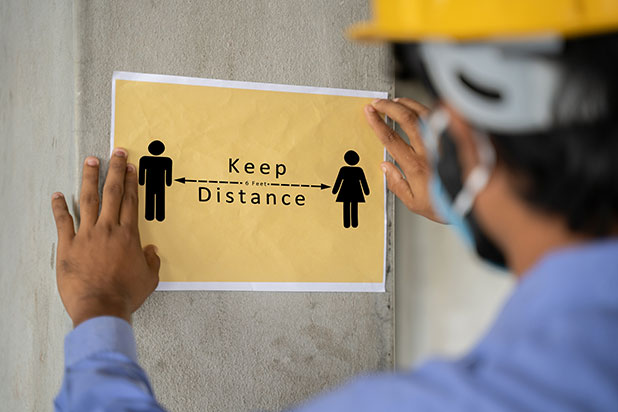 By Kory Ann Ferro
For some, remaining at home during the COVID-19 pandemic is a good time to catch up on the newest Netflix series. For some, it means juggling working from home while wrangling kids. For some, it provides a good time for those home projects that have been put off. For others, it means being trapped at home with their abuser.
Social distancing could severely impact your support system. It could limit outlets that previously helped reduced conflict in your home. It could preclude your ability to escape when tempers flare. You may be isolated and in serious danger if you are quarantined in an abusive relationship.
The most common forms of domestic violence are assault, harassment, terroristic threats, and stalking. The general procedure in a domestic violence matter begins with obtaining a Temporary Restraining Order, which would then be served upon the Defendant in your case. The Court then sets a date for a Final Restraining Order Hearing. At such hearing, testimony and evidenced are introduced and witnesses may be cross-examined. The Plaintiff has the burden of proving by a preponderance of the evidence (more likely than not) that both an act of domestic violence occurred and a Final Restraining Order is needed for his/her ongoing safety.
During the COVID-19 pandemic, courts continue to hear domestic violence matters both to issue Temporary Restraining Orders and to conduct Final Restraining Order Hearings. The procedure in this unprecedented time varies from county to county. Some counties are utilizing video conferencing, while others may utilize teleconferences. There may be delays to the proceeding to procure interpreters, coordinate appearances of witnesses, and contend with the logistical difficulties of submitting exhibits to the Court. The experienced family law team at Cohn Lifland can help you navigate this process.
You may be practicing social distancing, but you are not alone. Contact the Cohn Lifland family law team for help. We remain available to meet your legal needs in this stressful time.