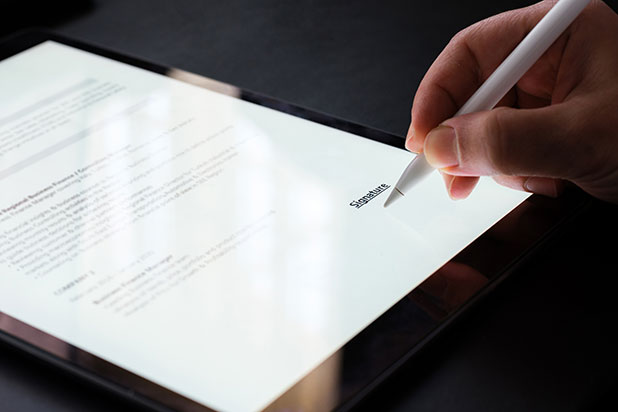 By Amanda S. Trigg.
Unlike other states, the New Jersey Courts remain open for business, including new divorce and other family law actions. As the COVID-19 pandemic swept into New Jersey, although our courthouses closed to the public for everyone's safety, the Judges and staff never stopped working. Initially, for divorce, custody, alimony, child support, and other family law cases, we did not have the option of submitting anything electronically, unless a specific judge permitted us to send emails. Instead, the family law team at Cohn Lifland continued sending our clients' court documents using the usual methods of mail, FedEx, UPS, and hand deliveries to the special delivery boxes that some courthouse placed outside for easy access.
Then, to meet residents' needs for continuous access to legal protection, the Judiciary quickly established its new Judicial Electronic Document Submission system, called "JEDS" for short. This website facilitates the electronic submission of divorce actions, Motions, emergency applications, and other family law documents to the New Jersey Courts. This is not electronic filing, but just an efficient and safe delivery method to avoid having to send paperwork. To protect families' confidential information, JEDS remains separate from the Court's electronic filing system, known as eCourts. The court staff receives and processes all documents that are submitted in JEDS in the same way that they previously processed paper submissions. New cases receive a file number (known as a "docket number") and are assigned to a Family Part Judge. Motions or other submissions on existing cases are filed and scheduled for telephonic or videoconferences with the assigned Judge.
When we submit your papers to the Court through JEDS, the Court staff accepts them as filed on the same day. Regular filing fees still apply. However, there will be a delay between the time we submit the paperwork, and when we receive copies marked as "filed." As with paper submissions, specific court rules apply to format and page limits. JEDS additionally requires specific digital formatting and imposes limits on the size of digital files that may be submitted. JEDS cannot be searched by and the public cannot access your family's court records except as permitted under New Jersey law.
Don't be misled by the headlines about divorcing in other states. In New Jersey, the Family Part of the Superior Court remains open. While we work remotely, the Family Law team at Cohn Lifland has filed new divorce cases, motions and cross-motions, emergency custody applications, and appeals. If you have questions about the court process in New Jersey, contact any of us at https://www.njlawfirm.com/family-law/.