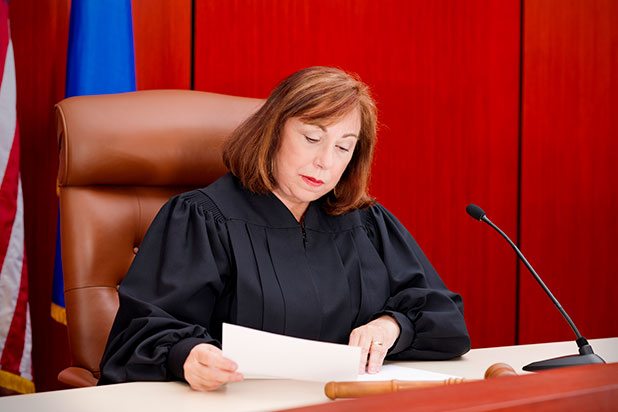 Helping your family sometimes means asking a Judge to make decisions about child support, alimony, custody or parenting time or some other family law issue. Once you ask, and the Court decides, you may not like the decision or you may believe that the Court made a mistake. What then? There are two options: You can file a motion for reconsideration or you can file an appeal.
A motion for reconsideration is when you ask the same judge to reconsider the decision you believe is incorrect. Motions for reconsideration are governed by Rule 4:49-2 Motion to Alter or Amend a Judgment or Order. The application must be filed within 20 days from the date of service of the judgment or order and must state with specificity the basis on which it is made, including a statement of the matters or controlling decisions which counsel believes the court has overlooked or as to which it has erred.
The outcome of a motion for reconsideration is within the sound discretion of the court and exercised in the interest of justice. It is well settled that reconsideration motions are not appropriate merely because a litigant is dissatisfied with a decision of the court or wishes to reargue a motion. Rather, reconsideration is only appropriate in two narrow situations: (1) where the basis of the decision is palpably incorrect or irrational; or (2) where it is obvious that the Court either did not consider or failed to appreciate the significance of probative, competent evidence.
An appeal is a request to a different court to review a judgment or order and must be filed within 45 days after entry of the decision you seek to appeal. Part II of the New Jersey Court Rules govern the practice and procedure in the Supreme Court and the Appellate Division of the Superior Court. If you are seeking to appeal a judgment or order entered in Family Court, you must first file the appeal in the Appellate Division of the Superior Court pursuant to Rule 2:2-3. If the judgment or order is final, you have an automatic right to file the appeal. If the order is not final (known as an interlocutory order such as a temporary support or custody order), you must request permission from the Appellate Division before filing the appeal.
If you believe your case was decided incorrectly and have questions regarding a motion for reconsideration or an appeal, contact the experienced family law attorneys at Cohn Lifland Pearlman Herrmann & Knopf, LLP. We can help you understand your rights and obligations.