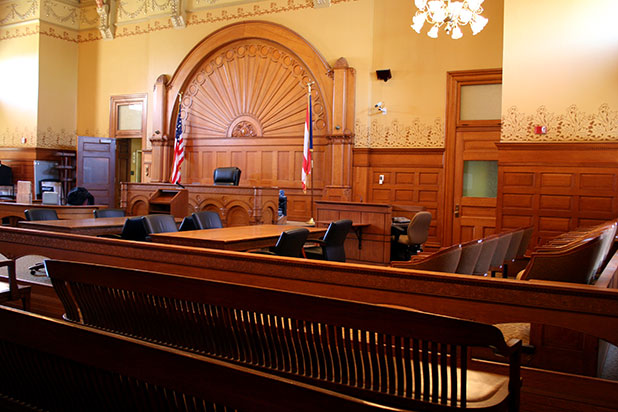 For at least the next few months, attending virtual Court by video is going to continue in New Jersey divorces and other family law cases. Zoom, Microsoft Teams, WebEx, and Skype are also available for mediation, arbitration, conferences, depositions, and initial consultations. In the virtual world, some of the rules are the same, and some are different. The following are helpful tips that lawyers would like their clients to know:
Set yourself up. Plan ahead for a quiet space where you can be alone. No one else should be in the room during your conference. We know that can be difficult in a home with an open floor plan or if you have children at home.
Fix your screen name ahead of time. You may not be allowed into the video conference if the host does not recognize your name or email address. If you must use someone else's account, alert your attorney in advance. Once on screen, check the name that appears with your image and change it to your legal name, using proper capitalization. No nicknames, no one else's name.
Dress for success. Make your visual impression count. Choose your clothing to be appropriate for the occasion from head to toe. Business attire only from the waist up is not going to make you feel confident and there is the risk that you might have to stand up at some point, revealing that you are only halfway prepared.
Make eye contact. One significant problem with video conferencing is that we tend to look at the images of our companions on our screens, which means we are looking away from our cameras. To give the illusion of making eye contact, look at the camera, not the people, especially when the Judge is speaking to you. Adjust the camera so that you can look at it straight on, which enhances the viewer's experience of being able to see you looking at them.
Smile. You never know when someone is looking at you to view your demeanor, composure, or credibility. Do not allow your facial expressions to reveal anger, disagreement, or any negative sentiment. Use laughter sparingly if at all. Never joke or make wisecracks. Although we are sure you will not make jokes, we just want to emphasize the necessity for a lack of "nervous" humor during video conferences.
Mute your microphone. When you are not expecting to speak for an extended period, mute your microphone as a precaution.
Turn it off. Turn off the sound for any other notifications, like incoming emails or text messages. The sound will distract you and everyone else. Turn off any device that you are not using for the video conference to help you stay focused on one screen. No texting or emailing or other online activity during the video conference.
Speak slowly and clearly. Even though the video conference is probably being recorded, if you are answering a question, answer audibly. Do not nod or shake your head in response to a question. We want the audio recording to be clear.
If you need a break. Do not hesitate to request a recess of the proceedings if you are tired or you need to use the restroom or to assist someone in your home or office.
If you need to speak with your lawyer – say it out loud. Literally, raise your hand so everyone can see it and say "I would like to talk privately with my attorney."
Working in the virtual world is strange and requires a different kind of preparation to get the best possible experience. If you have questions before your videoconference, contact the experienced family law attorneys at Cohn Lifland Pearlman Herrmann & Knopf, LLP. We can help you understand and succeed.