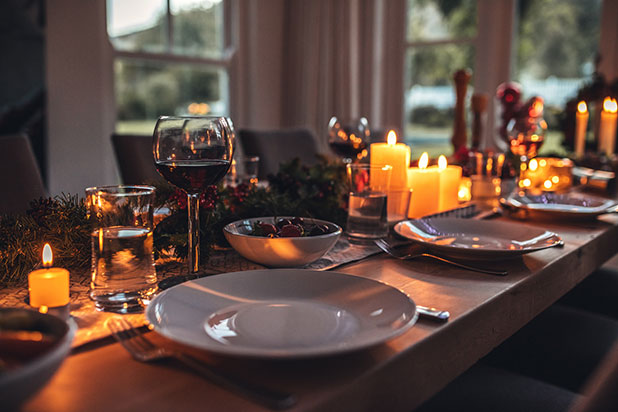 Whether it is turkey and stuffing, spinning a dreidel, the lighting of diyas, celebrating Umoja, or chestnuts roasting on an open fire, there's always something to look forward to at the holidays. No matter what you celebrate, the holiday season usually entails enjoying traditions with loved ones. But how does that look for you and yours in 2020?
Now that Halloween is over and before the subsequent holidays sneak up on you, it is time to set expectations with your co-parent. This year, be sure to take extra steps to confirm your upcoming holiday schedules, which usually take precedence over regular parenting time, as far in advance as you can. Confer with one another about who may or may not be joining you around the Thanksgiving table. Decide whether you are comfortable with either party traveling to grandma's house.
The 2020 reality is that co-parents should be flexible with one another and it might be the perfect time to trying celebrating holidays with loved ones virtually. While it may not be the same as passing the gravy around the table, arranging e-parenting time via FaceTime may be the next best thing—and in the best interests of your children. The internet can give everyone the opportunity to engage in cherished holiday traditions, especially one as simple as reading The Night Before Christmas to your little one on December 24th, while keeping you safe and healthy. Using these technologies, you can encourage the maintenance of bonded relationships between your children and loved ones and that is something everyone can be grateful for this holiday season.
And so we're offering this simple phrase — to kids from one to ninety-two — although it's been said many times, many ways, we're here to help you. Our experienced family law attorneys can assist you in exploring parenting time resolutions this holiday season and beyond.