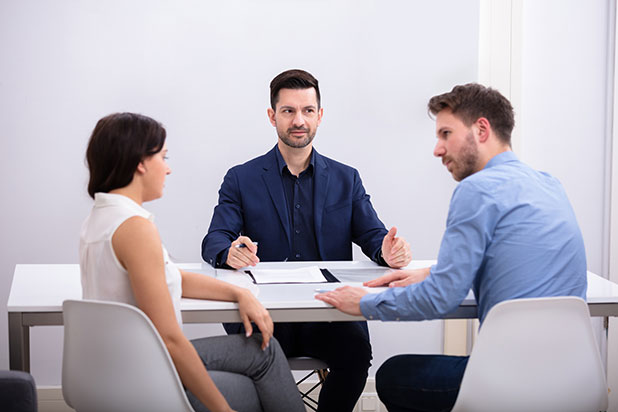 If your divorce case has dragged on with no settlement in sight and you need a trial to decide the issues for you, how do you bring it to a quick conclusion? The answer: Hire an Arbitrator.
"Wait" you say, "why would I pay an arbitrator instead of going to trial with a Judge whom I am paying as part of my State taxes?" We all know the saying Time is Money, but what does that mean in terms of your court trial?
You may be willing to budget for the trial costs but be aware that after the preparation and before the trial, you and your attorney will be waiting at the courthouse or on zoom to start the trial. Add waiting time (and if at the courthouse add travel time), which are unpredictable costs depending upon the court's calendar and whether you will even be reached on your trial date. It is not unknown that you may wait an entire day without a moment of real trial time, leading to costs that could be equal to the cost of preparing for trial, not to mention the time you had to take off from work and pay childcare providers if you have young children.
If you have expert(s) they also have to prepare and be on call for testimony and extra prep time if not reached on the initial trial date.
Unfortunately, trial rarely starts on the time and date first assigned or continues daily until the case is over. Usually, trials occur in pieces. A twenty-hour trial could take a year if you only have 2 or 3 hours per day of actual trial time and no back-to-back days. The more days between trial time, the more the attorneys and experts have to prepare again for the trial and the longer the Judge needs to review the facts and law for her decision. The costs increase as an unavoidable and undesirable result. Once the trial is over and each attorney has delivered his and her summation, the judge has to write her opinion. This could take, and has been known to take, six months or more.
If you can eliminate the waiting time, including the uncertainty, by hiring a private Arbitrator, you can save money on fees. You can also take off less time from work, and less time away from your own family and friends and less childcare costs if you have young children.
Even if you hire an Arbitrator, those costs will be less than the extra uncontrollable costs that you have to risk if you go into the courthouse for your trial. The major benefit of an arbitration trial is, however, that it can be scheduled to start at 9 am and end at 4 pm, with an hour off for lunch AND it can be scheduled for sequential days until it is done, eliminating the need for repetitive preparation. In addition, the Arbitrator will render your decision within 45 days of the closing of the Arbitration.
Cohn Lifland Pearlman Herrmann & Knopf LLP has attorneys experienced and trained as Family Law Arbitrators. Speak with your counsel about hiring us to be your Arbitrator.