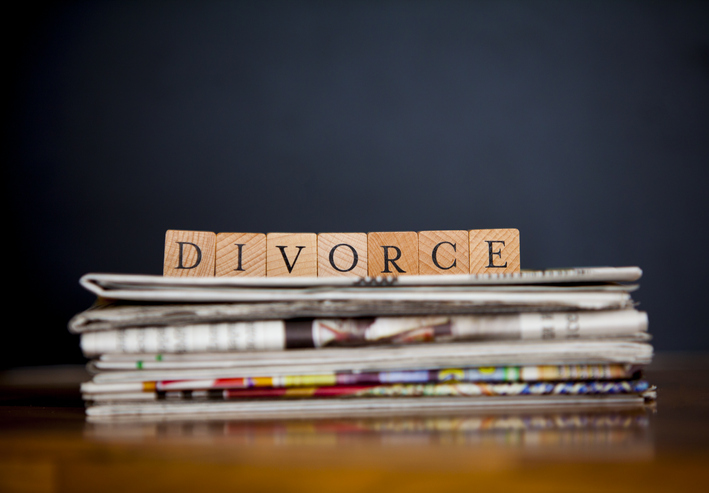 After you receive your Final Judgment of Divorce, you may want to immediately shred their divorce papers to put it all behind them. Divorce can be emotionally and financially draining and these documents could bring back bad memories. However, even if you have digital copies, you may need some of those divorce documents later, and all should be kept in a safe place. For example:
Judgment of Divorce: Once the divorce is final, each party will receive a Final Judgment of Divorce ("JOD"). You must keep this document as proof of the termination of the marriage. The JOD is also necessary is you wish to resume your maiden name after the divorce. Most Courts will provide a separate Name Change Order but you may also be asked to present the JOD at agencies to obtain to government identification including an updated driver's license, social security card, or passport. In addition, if the JOD contains substantive terms regarding child support, child custody, alimony, or the division of assets, you must present the JOD to enforce the terms.
Marital Settlement Agreement: Most divorce matters are settled and memorialized in a signed writing, referred to as a Marital Settlement Agreement ("MSA") or something similar. If the terms of the MSA need to be modified or enforced after the divorce, the Court requires a copy of the Court Order or Agreement to be modified or enforced at the time of the application. In addition, if retirement accounts are to be divided or the mortgage refinanced, the financial institutions may require a copy of the relevant terms of the MSA before processing the division or refinance.
Case Information Statement: During the divorce, the parties complete and file financial disclosure statements referred to as a Case Information Statements ("CIS"). Any CIS along with attachments filed at the time of the divorce should be saved. Any post-judgment application to modify child support or alimony will require the moving party to file the CIS at the time of the divorce as well as an updated CIS. Otherwise, the application could be denied on procedural grounds. The prior CIS is necessary to compare the moving party's financial circumstances at the time of divorce with the financial circumstances at the time of the modification motion because the standard to warrant modification is a showing of substantial change in circumstances since the divorce or last support Order.
Therefore, before cleaning out your entire file cabinet, be sure to keep at least your Judgment of Divorce, Marital Settlement Agreement and Case Information Statement, in digital and paper form. If you have any questions regarding divorce documents, post-divorce matters or any other family law issue, contact the experience family law attorneys at Cohn Lifland Pearlman Herrmann & Knopf LLP.