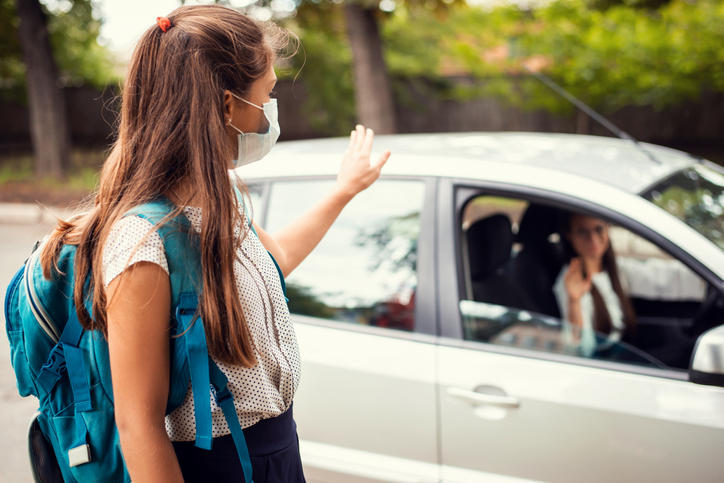 New Jersey schools are opening for full-time, in-person instruction. But as the current pandemic has shown, that can very well change from week to week. Because this year is likely to be much more unpredictable, it is even more important for parents to have a plan before school starts. It is a good time to reevaluate current parenting agreements and consider what worked or did not work during the virtual and in person 2020-2021 school year.
For parents who have recently divorced or separated, managing school and children's extracurricular activities can be stressful. Below are some helpful tips to help you and your co-parent make the upcoming school year less stressful for you and your children.
Firstly, eliminate surprises by using a shared family calendar. By creating a shared calendar each parent will be able to see all school, sports and social events laid out in one space. Print the monthly calendar and hang it on your refrigerator or bulletin board so the children can have it too. This will help ensure that not only do your children not miss an activity but also assure that both parents are aware of all events and activities.
Secondly, try to have a consistent routine for the children across both homes. Conflicts tend to arise when there is not a regular plan in place for co-parenting, which can be stressful and overwhelming for children who transition between two homes. A shared pre-planned routine is the best way to avoid conflict. Your children should know who will be picking them up at school on which days and whose house they will be sleeping at that night. Additionally, co-parents should try to keep the same homework and bedtime routine at both houses.
Thirdly, always make it about the children and be flexible with your co-parent. Co-parenting is always going to be more successful when parents put their children first. Children who transition between two homes during the school year will be less stressed if you and your co-parent can put your differences aside and be flexible with each other. As every adult knows sometimes work schedules change or children get sick. Be flexible and help each other with last minute changes in the schedule.
Co-parenting presents new and unique challenges, especially as children return to in-person instruction in New Jersey. There's no one size fits all for co-parenting so if you have questions or cannot resolve the issue civilly, contact the qualified family law attorneys at Cohn Lifland Pearlman Herrmann & Knopf LLP