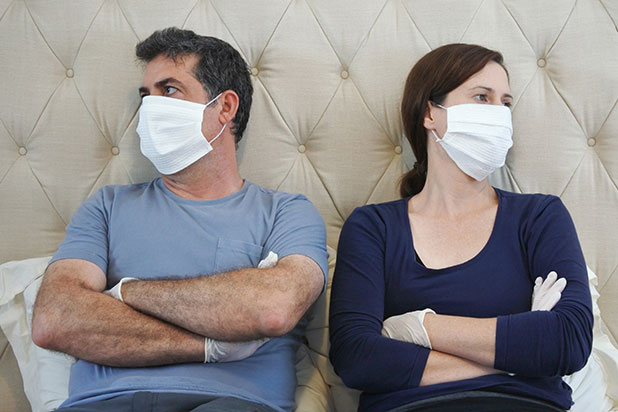 Very often divorces are finalized by way of an Uncontested Hearing in which the Court hears testimony from both parties to confirm that the signed Marital Settlement Agreement presented to the Court was entered into knowingly and voluntarily and to ensure that the legal requirements have been satisfied for the entry of a Final Judgement of Divorce in New Jersey. However, there are times when one party is non-responsive. In other words, after a Complaint for Divorce is filed by the plaintiff-spouse, the defendant-spouse does nothing after receiving the divorce papers. Fortunately, there are still ways to finalize a divorce when one spouse sits on the sidelines. Specifically, the plaintiff may be granted a Final Judgment of Divorce by Default.
In New Jersey, after the defendant is personally served with the Complaint for Divorce, he/she has 35 days to file a responsive pleading such as an Answer, Counterclaim, or Appearance. If after 35 days of receiving the Complaint, there is no response, the plaintiff may file a Request to Enter Default with the Court. The Court will then schedule the matter for a Default Hearing. The plaintiff will need to notify the defendant (defaulting party) of the date, time, and location of the Default Hearing.
If the plaintiff wants more than just dissolution of the marriage and wishes to address custody, parenting time, alimony, child support, equitable division, or counsel fees, an additional document will need to be filed with the Court. Specifically, the plaintiff must file and serve on the defaulting party, a Notice of Proposed Final Judgment ("Notice"), not less than 20 days before the hearing date. The Notice should include the proposed hearing date, a statement of the value of each asset and the amount of each debt sought to be distributed and a proposal for distribution, a statement as to whether plaintiff is seeking alimony and/or child support and, if so, in what amount, and a statement as to all other relief sought, including a proposed parenting schedule where applicable. Plaintiff also needs to attach to the Notice a completed and filed Case Information Statement, which is a detailed financial disclosure statement summarizing the party's income, expenses, assets, liabilities, etc. During the Default Hearing, the Court will consider the plaintiff's testimony, and if all of the requirements are met, the Court will grant the Final Judgment of Divorce by Default.
The default process could be complicated as the needs and circumstances of each family will differ. If you have any questions or concerns regarding a divorce by default, or if you would like to discuss other options in dealing with a non-responsive spouse, please do not hesitate to contact the experienced family law attorneys at Cohn Lifland.