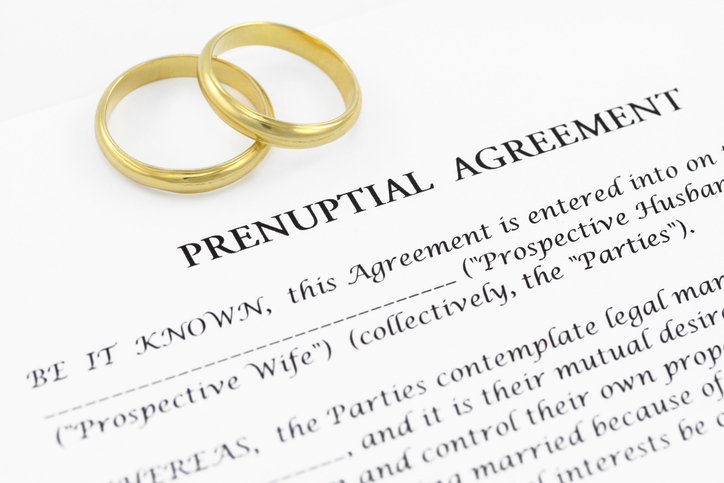 The Importance of a Prenuptial Agreement in Second Marriages
On New Year's Day we make resolutions. When Tax Day comes around, we promise ourselves that next year we won't wait until the last minute to itemize deductions. On Valentine's Day we think about love and marrying that "special someone." Earlier this year, we offered our thoughts on the wisdom of thinking beyond that day of love to the future consequences of getting married. Click here for those ideas. And on April Fool's Day, we worry about the ulterior motives of those who surround us. If you have been married and divorced before, and are now considering a second marriage, you may be worried about being fooled a second time.
Before you jump into a second marriage you should consider a prenuptial agreement. While a prenuptial agreement is not funny, like a good-natured joke, it is a good way protect yourself from heartbreak and headaches, or from feeling foolish, a few years down the road. If your future spouse has been married previously, their experience might lead them to raise this idea with you. It is also possible that you should bring it up, even if you have not been married in the past.
Many people who are remarrying have significant assets, including, but not limited to, retirement funds, homes, and business interests. Furthermore, those who are remarrying sometimes have children from their prior marriage whose inheritance should be protected. In short, prenuptial agreements can be a very effective tool to control the designation of property and assets that you acquired before the second marriage. Also, if you own a business, a prenuptial agreement can ensure that your years of hard work are protected and that you do not have to engage in a lengthy valuation process in the event of a divorce.
Divorce sometimes includes alimony or spousal support obligations, and certainly child support obligations if you, or your future spouse, already have children. Knowing the scope of those financial commitments helps both partners make wiser decisions about how to organize finances in an upcoming marriage.
If you are worried about being on the receiving end of a bad joke this April Fool's Day, remember to protect your assets and your future income by discussing a prenuptial agreement with the experienced family law attorneys at Cohn Lifland Pearlman Herrmann & Knopf LLP.