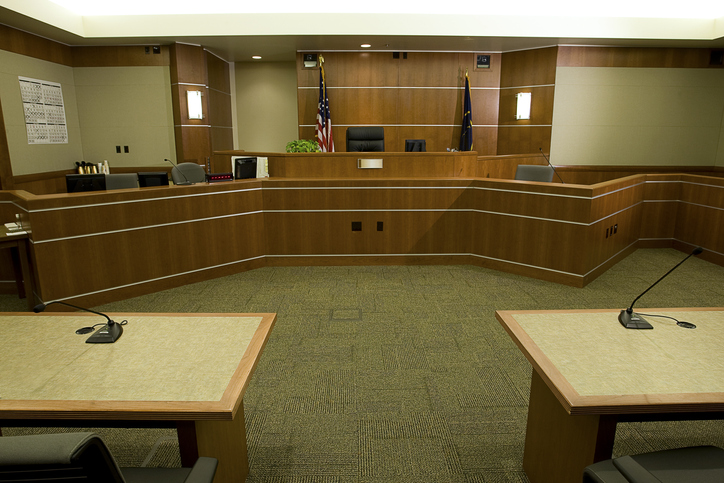 Statistically, most divorce cases are likely to settle before a trial. However, every year there are cases, usually dealing with complex financial issues or plain old stubborn litigants, that end up on the Court's trial calendar. Suffice it to say, a divorce trial does not just happen on a whim. There are several built-in steps along the way in which the litigants are given the opportunity to reach an agreement on all issues before the Court schedules trial dates. In the event that none of these court-mandated steps are fruitful in achieving settlement, then the litigants are directed to prepare for trial. It is important to understand the potential costs and benefits of proceeding to a divorce trial.
Prior to the scheduled trial date, each party must submit legal briefs to explain all arguments and requests for relief. The parties must also prepare and exchange exhibits and witness lists. The first day of trial usually begins with each attorney making a brief statement to the Judge regarding what facts they expect to prove during the trial. After these "opening statements," the plaintiff presents witnesses and exhibits to support all claims made by the divorcing spouse. After each witness testifies, the other side may cross-examine the witness; sometimes the party who originally called the witness can ask additional questions after cross-examination. The New Jersey Rules of Evidence control which exhibits or questions during direct examination, cross-examinations and, perhaps re-direct that the Court may consider as "admissible" evidence. Needless to say, knowledge of these rules is important.
After both the Plaintiff and the Defendant present all of their respective evidence and witnesses, the Judge might also allow rebuttals wherein the parties have the chance to address an issue raised by the opposing party. Following the completion of testimony, the Judge will almost certainly direct both sides to submit written summations setting forth each of the parties' respective proposed dispositions as to all of the contested issues. At some point after trial, the Judge will render a decision and final divorce judgment. The Judge's decision is binding on the parties.
While the decision as to whether to settle or to go all the way to trial is always one for the client alone to make, we certainly have the expertise and experience to help clients make that decision. Most importantly, at each step of the process, we discuss with every one of our clients the costs and benefits of proceeding to the next step -- all the way to trial, if necessary. If you are considering a divorce, contact the experienced Family Law Team at Cohn Lifland Pearlman Herrmann & Knopf LLP for help.