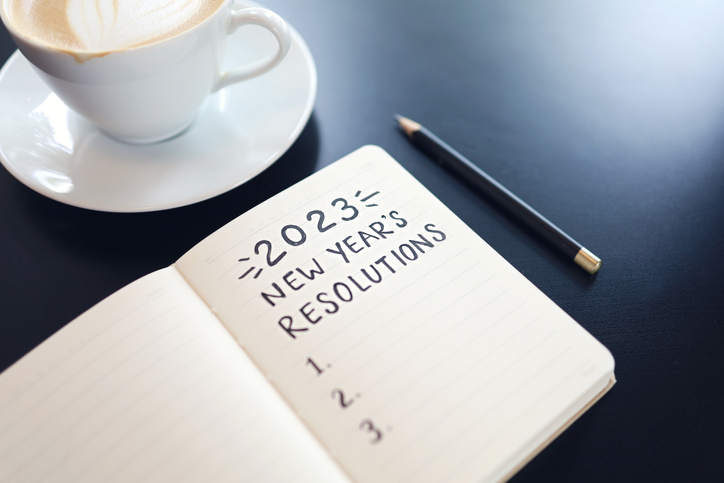 The ball has dropped in Times Square, the confetti has popped, and we are now a week into 2023. For many, this means New Year's resolutions have commenced.
It's not unusual for family lawyers to see a spike in divorce consultations at the start of a new year. Many couples decide that they want to maintain a united front through the holiday season and begin the process of divorce after January 1st. If that's you, consider smaller "baby step" resolutions along the way as you look for a fresh start.
But what about those people who are divorced or already in the process of divorcing? That "New Year, New You" mantra could impact your divorce.
One of the most common New Year's resolutions is to be healthier. For some people that means joining the local gym, hiring a personal trainer, or beginning a diet. Perhaps your diet involves healthy meal deliveries or subscriptions. In New Jersey, those going through a divorce must file a financial disclosure called a Case Information Statement. Your Case Information Statement includes a budget of joint lifestyle expenses as well as a budget of your current lifestyle expenses, including your personal costs like groceries, hobbies, club dues and memberships. We've said it before, and we'll say it again: when life changes, so should your Case Information Statement.
Being healthier in 2023 may also mean participating in therapy. The last few years have been unprecedented and the stress of going through divorce and co-parenting can be difficult. Don't be afraid to take advantage of a mental health professional in the new year.
2022 was the year of the Great Resignation. Many resigned from their prior jobs to seek better employment elsewhere either for higher pay or better work-life balance. Maybe you have decided to follow suit in 2023. Before accepting a new position, consider how your new employment could impact your parenting time. Will you no longer be able to make it for school pick-up? Will you now have to work weekends?
You should also consider the economic impacts of your potential new employment position. Will your new role come with a significant increase in income or a change in your health insurance? This may impact how much you are giving or receiving in spousal support or child support.
For others, this might be the year that you want to set down roots by moving into your dream home or to a dream town. Before moving, consider how far away you want to move from your co-parent and whether you will need either the consent of your co-parent or a Court Order to be able to relocate.
At Cohn Lifland, we understand how your New Year's resolutions may impact your divorce. Contact one of our experienced family law attorneys today to help you begin 2023 on the right foot.