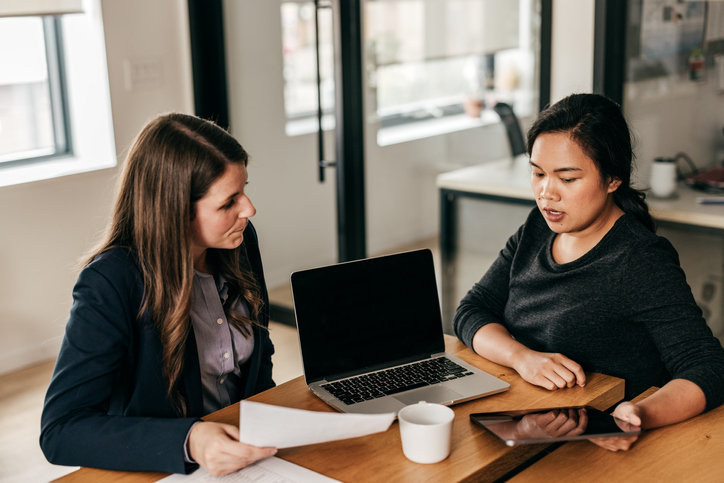 Beginning the divorce process is never easy, especially since it involves an acknowledgment that the marriage is possibly over. Now that you have decided to start the process, selecting an attorney can also be challenging. You may meet with one or two attorneys before making a final decision. Before you sit down in a conference room (or over Zoom) with a prospective divorce attorney, consider the following tips to help you get through your initial consultation:
Be prepared. At the start of your meeting, you will probably be asked to provide your personal background information, including your date of birth, date of marriage, your current address, the names and birthdates of your spouse and children. You will also be asked about your and your spouse's employment, including approximate earnings and an overview of assets and liabilities. If there are any special circumstances unique to your family, be sure to inform the attorney. The meeting is confidential so don't be shy about sharing your personal information.
Ask Questions. Consider preparing a list of questions. The meeting could go in many different directions, and you may find yourself discussing several topics. A list of questions will help guide you through the meeting to ensure you have an opportunity to bring up the issues which are important to you.
Manage Expectations. Remember, this is only an initial consultation. The attorney will go over broad topics which are relevant to your case. Do not expect a comprehensive legal analysis regarding the anticipated issues in your divorce matter.
The process of selecting a divorce attorney who is right for you may be overwhelming but making the time investment is well worth it. If you want to speak with someone to evaluate your options, don't hesitate to contact the experienced attorneys and staff of the Family Law group at Cohn Lifland Pearlman Herrmann & Knopf, LLP.