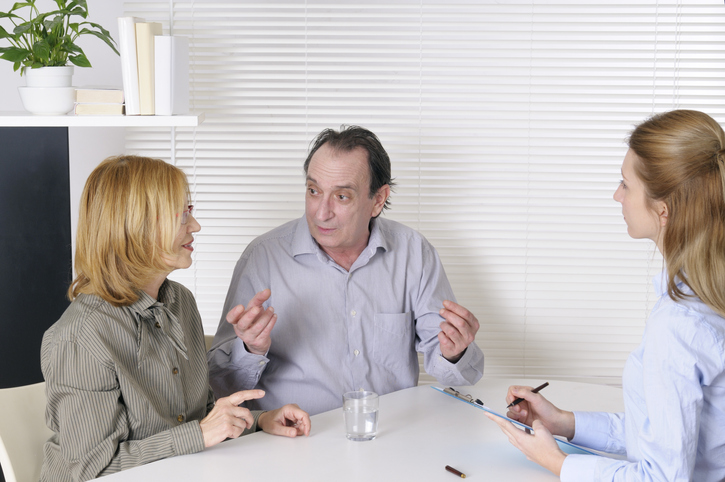 There are several ways to resolve a divorce matter before litigation. Some couples finalize their divorce through mediation or arbitration. Another approach is a "collaborative divorce," which is a process that is tailored to resolving all issues out of Court. Both parties agree, in writing, to be part of a respectful process, solving problems jointly to preserve the integrity of the family. By doing so, the parties maintain control over their decisions. The collaborative divorce is based on the following three principles: 1) a pledge not to go to court; 2) an honest and open exchange of information between both spouses; and 3) solutions that address the needs and concerns of all family members.
The main difference between a collaborative divorce and a traditional divorce is a pledge to reach an agreement out of court on all issues. In essence, the parties agree not to go to Court for any divorce-related issue. The difference between a collaborative divorce and mediation is that mediation is a non-binding process whereby a neutral third party (mediator) helps the parties negotiate a settlement. Couples who choose to participate in a collaborative divorce will have attorneys trained in collaborative law to guide them in negotiating conflicts with the least amount of tension. Since collaborative divorce attorneys are trained in mediation and the collaborative divorce process, the conflicts are resolved using a constructive and problem-solving approach. Their main task focuses on problem solving for the family and to advise the rights and obligations of the parties as they relate to issues of parenting, custody, support, equitable distribution of property and other matters.
What a collaborative divorce, mediation or arbitration all have in common is that the parties decide to resolve their family law issues themselves, instead of letting a judge decide what is going to happen to their children or their finances. If you are interested in learning more about a collaborative divorce, mediation or arbitration, do not hesitate to contact the experienced attorneys and staff of the Family Law group at Cohn Lifland Pearlman Herrmann & Knopf, LLP.