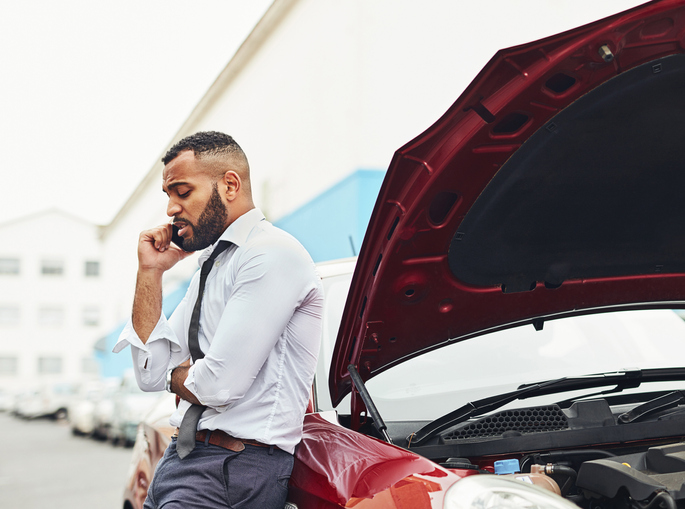 After a car accident, at the very least, you may be stunned. Once you catch your breath, you may wonder what you need to do next.
If there are any injuries or fatalities, New Jersey law requires that the police be notified. However, regardless, the first call you should make is to 911. Even if there are no injuries, New Jersey law requires a police report where there is property damage that is more than $500. Even if the accident is only a minor fender bender, you can easily reach $500 worth of damages, so it's best to always file an accident report with the police. There are other reasons to call the police after an accident:
Accurate exchange of information: It is important to exchange information with the other driver after an accident.Unfortunately, if you and/or the other driver is seriously injured, this exchange may not be possible. Anyone can capture many of the crucial details that you could not, including contact and insurance information for the other driver, witness testimony and more information.
Determining fault: The issue of fault is vitally important in serious auto accidents. Whether you file a fault-based claim against the other driver or you face accusations of fault for an accident resulting in serious injury, the police accident report can support your claim that the other driver was at fault and/or help you contest claims that you are liable.
Third-party verification: Although a police accident report may or may not be admissible in court as evidence at trial, the information in the report can be helpful for establishing the basic facts of the accident.
You should also report the accident to your insurance company. Even if you were not at fault, this call is an important step in connecting a future claim to the accident, and allowing you to explain the incident.
Another important call that you should make after an automobile accident is to an attorney. If you have been in an accident, the experienced attorneys at Cohn Lifland Pearlman Herrmann & Knopf LLP can help you navigate this trying time.