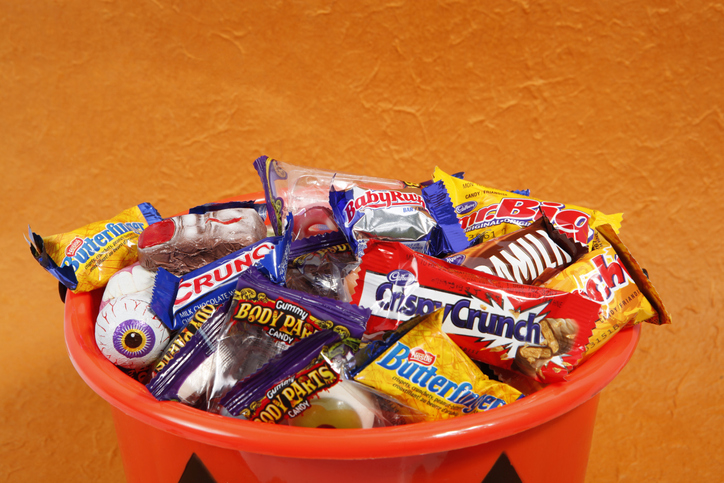 "Yes, Salem, we're back!" -- Winifred Sanderson
Last year, we broke down what five of your favorite candy slogans can teach you about separation and divorce in our blog on Halloween Candy Slogans and Divorce. This year, the Sanderson Sisters are back for Hocus Pocus 2 and so are we with Part II of Halloween Candy Slogans and Divorce:
Spree – "It's a Kick in the Mouth." Divorce can be a "kick in the mouth." Perhaps you thought you were happily married only to have your spouse tell you that they are filing for divorce and now you are scrambling to figure out parenting time. Maybe your spouse handled the bills during the marriage only for you to discover that you were living beyond your means every month. Before you react to these surprises, consult with an experienced attorney who can help you discuss how you will handle parenting time and financial support.
Sour Patch Kids - "Sour then Sweet." In a first consult, clients often say that they are looking to amicably divorce, but later find out that their spouse has a different approach. While divorce litigation can often go from amicable to aggressive, there are also times when it can be "Sour then Sweet." The transition from married to separated can be difficult, but if the parties are able to build a rhythm in their new routine and assist each other as co-parents, it really can be "Sour then Sweet."
Bit-o-Honey -- "Every Bit of Bit-O-Honey Goes a Long Way." Ah, yes, Bit-o-Honey. The candy no kid will have in their Halloween basket unless they went to grandma's house. It is only appropriate that this slogan feels the same as one of our prior Divorce Tips from Grandma: "You'll catch more flies with honey than with vinegar." Remember, you can be firm without being hostile and, when you are trying to reach a settlement, "every bit of Bit-o-Honey goes a long way."
Crunch Bar – "For the Kid in You." New Jersey courts determine custody and parenting time disputes based upon the Best Interests of the Child standard. While there is no doubt that this standard is well-intentioned, the court does not know your child like you do. If you and your co-parent are considering what parenting time schedule or extra-curricular activities would be best for your child, put yourself in your child's shoes. It might help to find "the kid in you."
Rolo – "Do you love anyone enough to give them your last Rolo?" In New Jersey, marital assets are subject to equitable distribution. In other words, your joint assets are to be divided in a manner which is fair, but not necessarily equal. When people are negotiating economic settlement terms, they may agree on almost all the issues but there is one, final thing that neither party wants to give up. It begs the question, "Do you love anyone enough to give them your last _____?" You might find that you love yourself enough to give up the last item in dispute simply so you can be divorced.
If you're considering a divorce but feeling like an "Air Head" about what comes next, contact one of our experienced family law attorneys at Cohn Lifland for a consult.