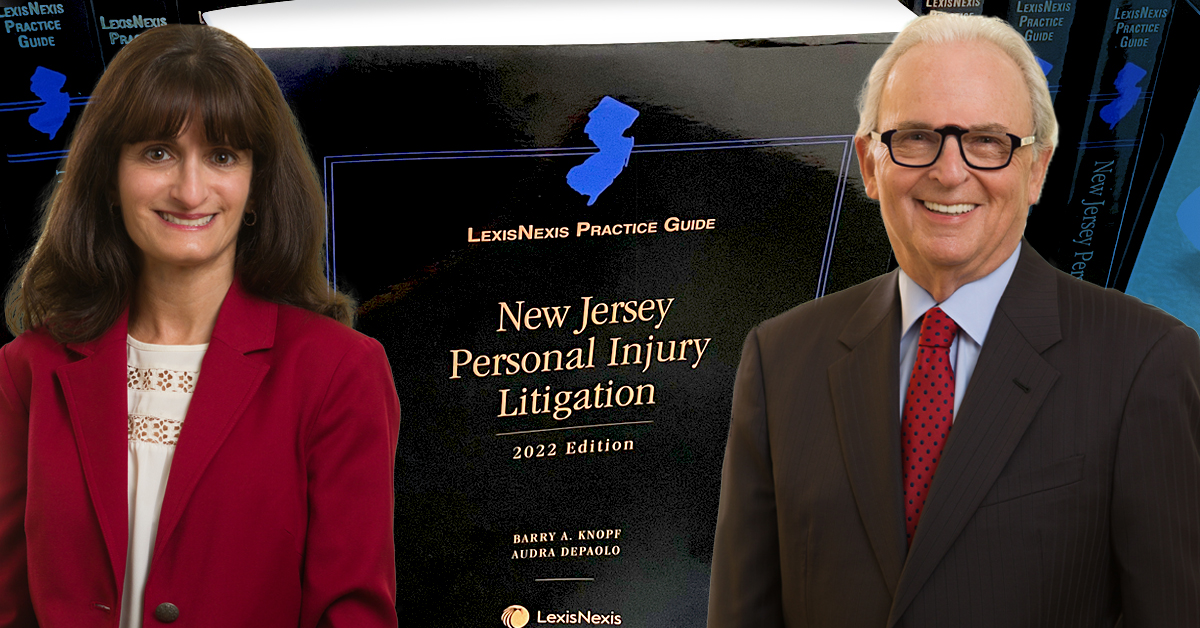 The 2022 edition of the LexisNexis Practice Guide to New Jersey Personal Injury Litigation – the 16th edition of this seminar publication – was published earlier in 2022. Barry Knopf and Audra DePaolo, partners with Cohn Lifland Pearlman Herrmann & Knopf LLP in Saddle Brook, began working on this publication back in 2007, and it is still going strong. The book contains chapters on medical and professional malpractice, automobile accidents and other personal injury areas of practice.
Knopf and DePaolo work with a distinguished group of expert authors to provide in-depth procedural and substantive coverage of the causes of action central to New Jersey personal injury practice. The book combines a task-based, procedural style with substantive analysis, and practical insight based on years of practice experience. Each Practice Guide chapter combines authoritative legal analysis with expert authors' practical insights that have been distilled from years of practice experience. The book includes more than 100 forms references in checklists and in chapter text.
Barry A. Knopf is a partner at Cohn Lifland Pearlman Herrmann & Knopf LLP, where he litigates personal injury actions, including medical and legal malpractice cases. He also serves as an expert for malpractice actions. He has been certified as a civil trial attorney by the New Jersey Supreme Court since 1982. Audra DePaolo is also a partner in Cohn Lifland Pearlman Herrmann & Knopf, where she practices in the areas of appeals and civil litigation. She is s member of the New Jersey State Bar Association, the Bergen County Bar Association and the Association of the Federal Bar of New Jersey.